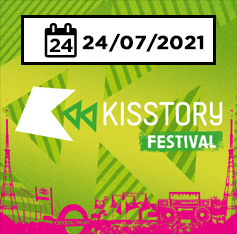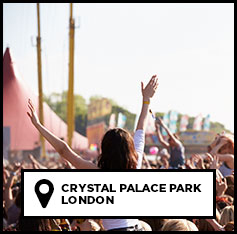 WHEN WILL TICKETS FOR KISSTORY FESTIVAL 2021 GO ON SALE?
TICKETS WILL BE ON SALE FROM FRIDAY 24TH JULY 2020.
IS KISSTORY FESTIVAL STILL HAPPENING IN 2020?
NO, DUE TO THE LATEST GOVERNMENT ADVICE AND UNCERTAINTY AROUND CORONAVIRUS (COVID-19) THE FESTIVAL HAS BEEN RESCHEDULED TO SATURDAY 24TH JULY 2021.
WHEN IS THE RESCHEDULED DATE?
SATURDAY 24TH JULY 2021.
WHAT WILL HAPPEN TO THE TICKET(S) I BOUGHT FOR 2020'S DATE?
WE CAN'T WAIT TO PARTY WITH YOU SO ALL TICKET(S) WILL BE AUTOMATICALLY TRANSFERRED TO THE RESCHEDULED DATE, NO ACTION FROM YOU IS REQUIRED.
CAN I GET A REFUND ON MY 2020 TICKETS?
IF YOU CAN'T MAKE THE NEW DATE IN 2021 OR WOULD LIKE A REFUND PLEASE CONTACT YOUR POINT OF PURCHASE DIRECTLY TO REQUEST A REFUND.
WHEN WILL I RECEIVE MY REFUND?
IF YOU'VE REQUESTED A REFUND VIA YOUR POINT OF PURCHASE, THEY WILL AIM TO HAVE IT PROCESSED WITHIN 30 DAYS.
WHAT ARE THE AUTHORISED TICKETING AGENTS?
WE STRONGLY RECOMMEND THAT YOU DO NOT BUY A TICKET FROM ANYWHERE OTHER THAN OUR OFFICIAL TICKETING OUTLETS (UNIVERSE AND SKIDDLE) TO AVOID ANY DRAMAS. TICKETS ON SALE FROM FRIDAY 24TH JULY 2020.
ANY MORE QUESTIONS?
EVENTS@KISSFMUK.COM